The Ravens iPad App
The Baltimore Ravens have a tenaciously distinct identity and they wanted that identity expressed in a new tablet app for their fans. We designed an iPad app that was unique from other templated NFL team apps, while still being informative, beautiful, and completely true to the heart of the organization.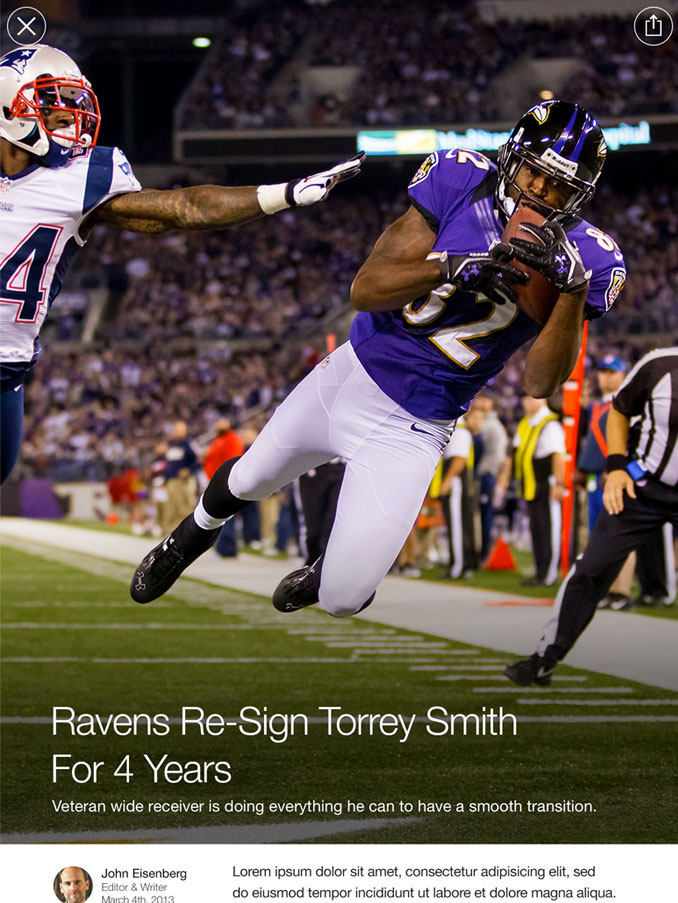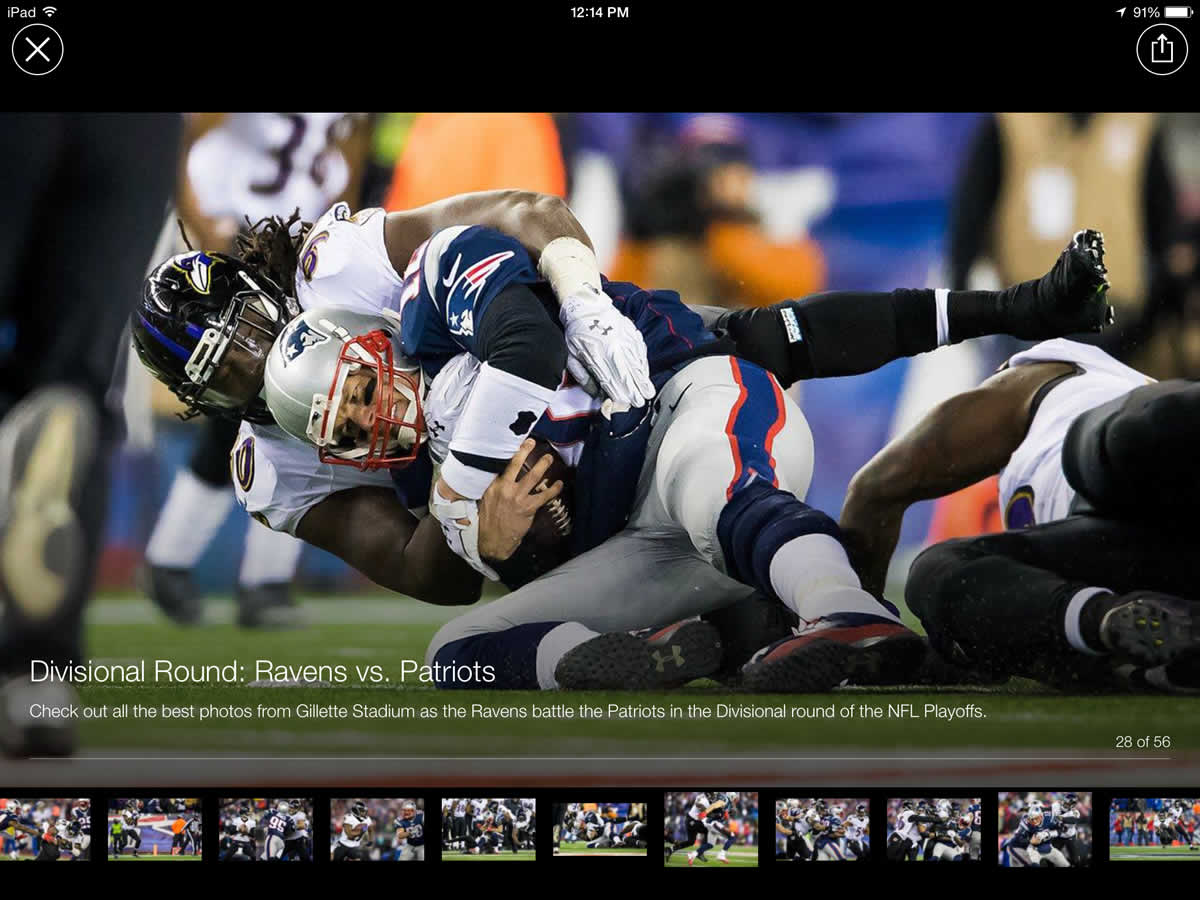 Our Design Process
To design a product that would not feel or look like other NFL apps, we began by looking at how fashion magazines and visual storytelling mediums used bold imagery and interesting content to tell informative, yet human, stories. Inspired by beautiful content and large, rich imagery, we established a visual design language to be used across the product. With the design language in place, we created a full set of product wireframes that articulated a unique user experience. Finally, we delivered a set of redlines that provided the Baltimore Ravens everything they needed to start development.
At launch, the landmark NFL app not only provided fans with detailed information about their favorite team, but it gave those fans a unique way to engage with compelling and gorgeous stories from around the Ravens' organization.